Liberate Your Machining Processes with MACHpro Virtual Machining Software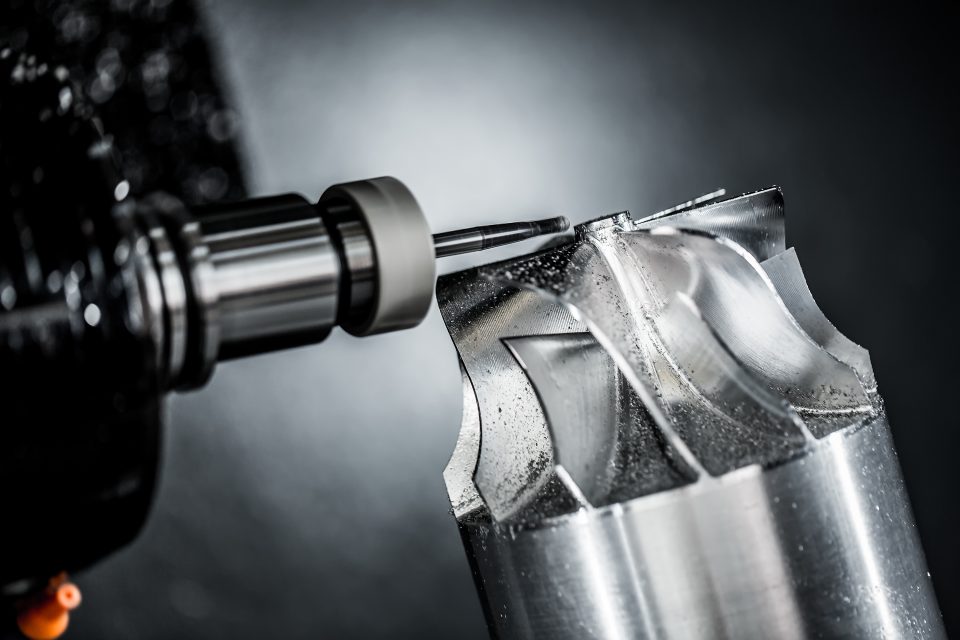 How to practice Lean Manufacturing with a tool used to analyze real-world performance before actual production [MACHpro Virtual Machining Software]
With the digital tool, MACHpro Virtual Machining, it is now possible to remove inefficiencies of real production within machining processes. Dr. Doruk Merdol has explained the details of this software in his article on Enterprisetech.com. In this article, you will find a brief summary of the immediate benefits of the software with "Real-Life Examples" from the industry.
Proven Path to Lower Costs and Improved Quality
How would you increase your production capacity without the burden of additional capital expenditure? The market is getting more competitive every day. Lean manufacturing practices are the major solution to your competitiveness among global component manufacturers.
Production problems and how you can solve them with MACHpro virtual machining Software
– Although CAM systems are the cornerstone of component manufacturing they remain heavily dependent on their user's (i.e. NC programmer's) judgement and experience.
– CAM systems are unable to make a calculated judgement about the process efficiency or security. Therefore uncritically accept cutting conditions given by NC programmers.
– In a world of competitive production processes where NC programmers prefer using conventional parameters based on their accumulated experience gained through trial and error experience, it is becoming impossible to optimize the processes, as one solution does not fit all.
– With  MACHpro, it is possible to remove such inefficiencies through Virtual Machining, as it has the capability to analyze real-world performance before the production takes place
– With this predictive tool, actual metal cutting processes are emulated with sufficient accuracy to achieve a true "virtual machining" system that considers torque, power, vibration, tool stiffness, and geometry and workpiece material properties.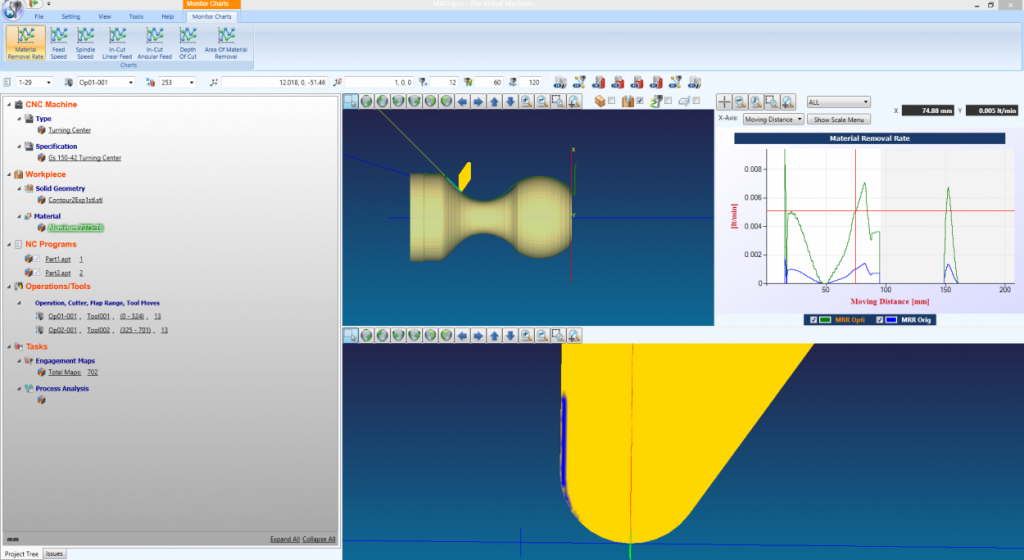 Physics-Based Virtual Machining Solution
Developed at the world-renowned machining research center, Manufacturing Automation Laboratory at the University of British Columbia, The software offers a unique physics-based solution.
The main advantage offered by the MACHpro Virtual Machining system is: unlike some other predictive software solutions, it considers machining physics and therefore can correctly predict force, torque, and vibration. With physics-based calculations, MACHpro uniquely prevents overstressing or underutilizing the machine or the cutting tool.
Dr. Merdol explains how quickly the optimization can be completed, with these words:
"Optimization of an entire tool path based on metal cutting physics may sound like a daunting task but the process is made fairly straightforward in the software. First, you bring in the tool path generated by a CAM system; define tool dimensions, and select a workpiece material from built-in database. You also define readily available limits, such as maximum spindle torque, power and chip loads recommended by a tool supplier. The software then analyzes the entire machining process and calculates how well target chip and force levels are achieved along the tool path. If it is detected that target levels are not met, for example, due to varying cut geometry, the software automatically calculates new feeds to guarantee the highest productivity without exceeding safe limits."
Real Life Results
Jason Adams, the lead NC programmer from NewWorld Technologies (Canada), tested our software on several high-volume production parts. His findings are as below:
"Testing was performed on a list of parts all being 4340 37 HRC Rockwell hardness. The first part that Adams optimized was a serpentine that resembles a spur gear. Using MACHpro, we determined maximum loading on the tool, a standard length 0.25 diameter carbide 4 flute end mill. This limit was then set to the tool, which was initially programmed at a constant 25 inches per minute (ipm) feed, and the machining process was optimized. New feeds obtained by MACHpro were variable from 25 ipm to 105 ipm. And this resulted in a staggering 32% PRODUCTIVITY IMPROVEMENT IN THE FIRST TRIAL. The ability to ensure tool load, machine torque/power limits, and chip load is fantastic for a programmer. This software not only increases productivity but also gives the programmer a more accurate way to simulate program's efficiency without tying up a production machine".
** Get more information on MACHpro Virtual machining Software by visiting the product page.
** Contact Us and we will get in touch with you for more details and/or product DEMO