Helpdesk Quick Guide

1. Go to the 'Sign In' page: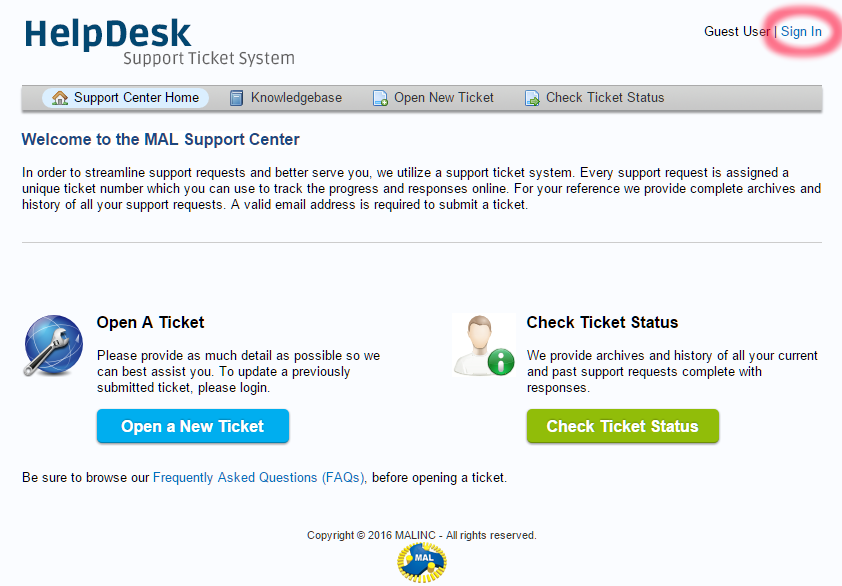 2. Click on 'Create an account' to register your support account. Please fill in all contact info as it allows us to contact you by other means if required: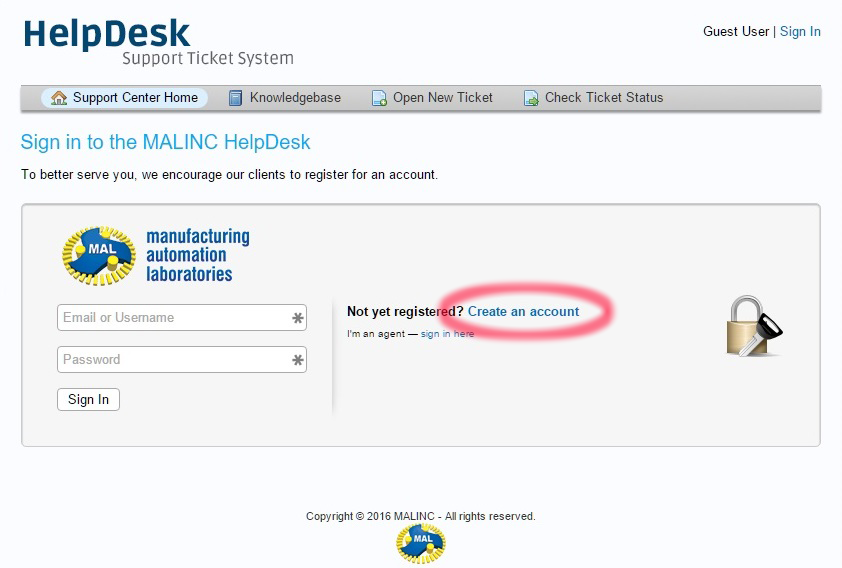 Once you have submitted your registration, you will receive a confirmation email shortly (usually within 10 minutes).

1. Click on 'Open a New Ticket' on the HelpDesk home page (or top menu bar):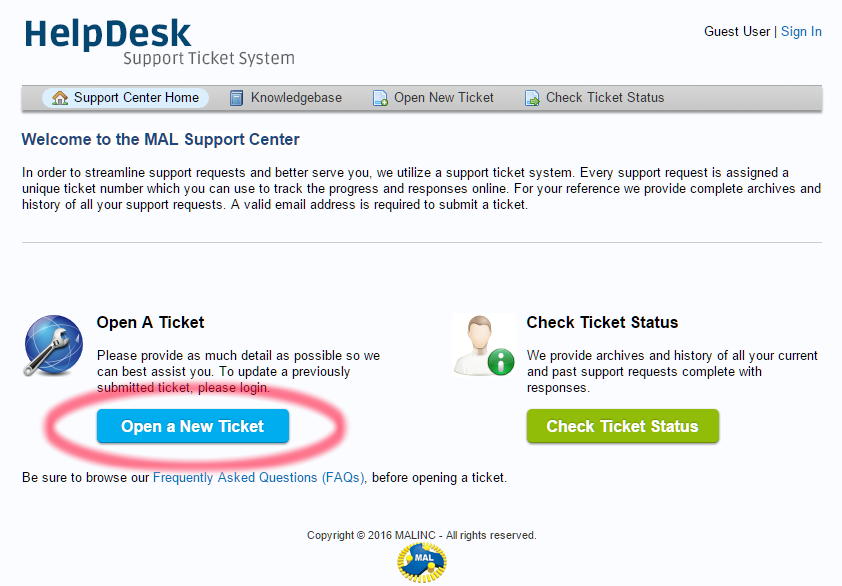 2. Fill out the entire form being as specific as possible. A detailed ticket allows us to cross-reference tickets to help serve you faster and improve our products. You may also attach screenshots or files as you see fit: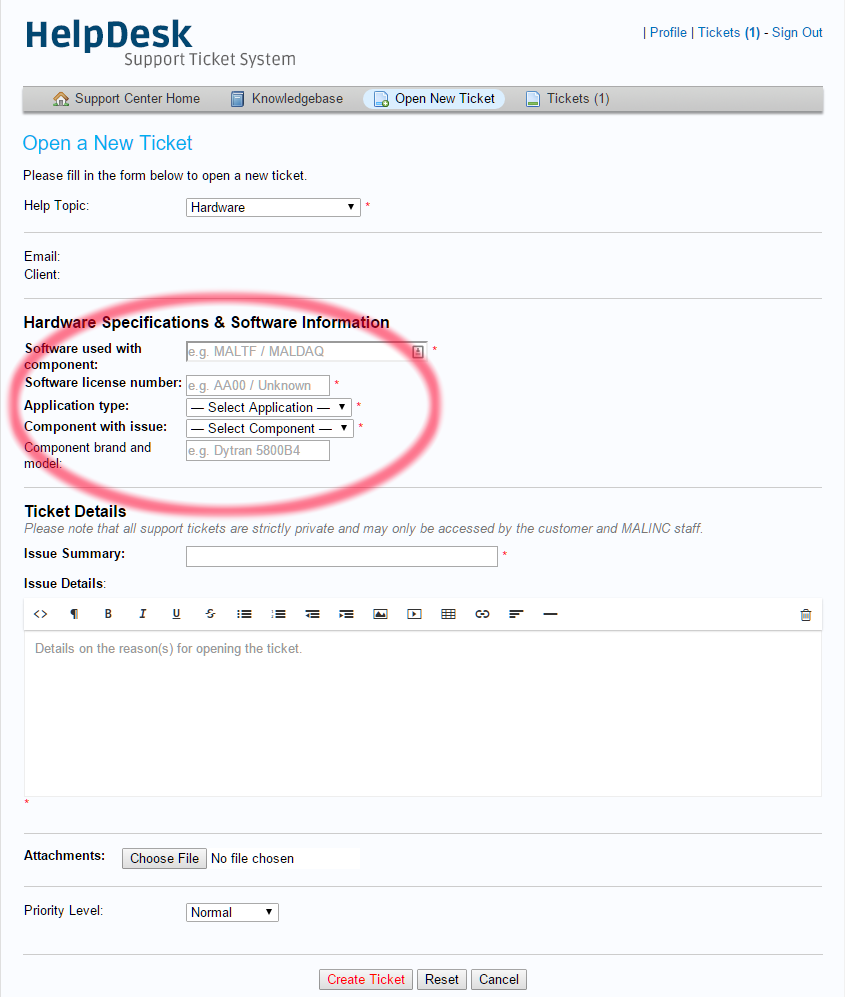 [/su_tab]